Thanksgiving Dinner on Sat. 11/23!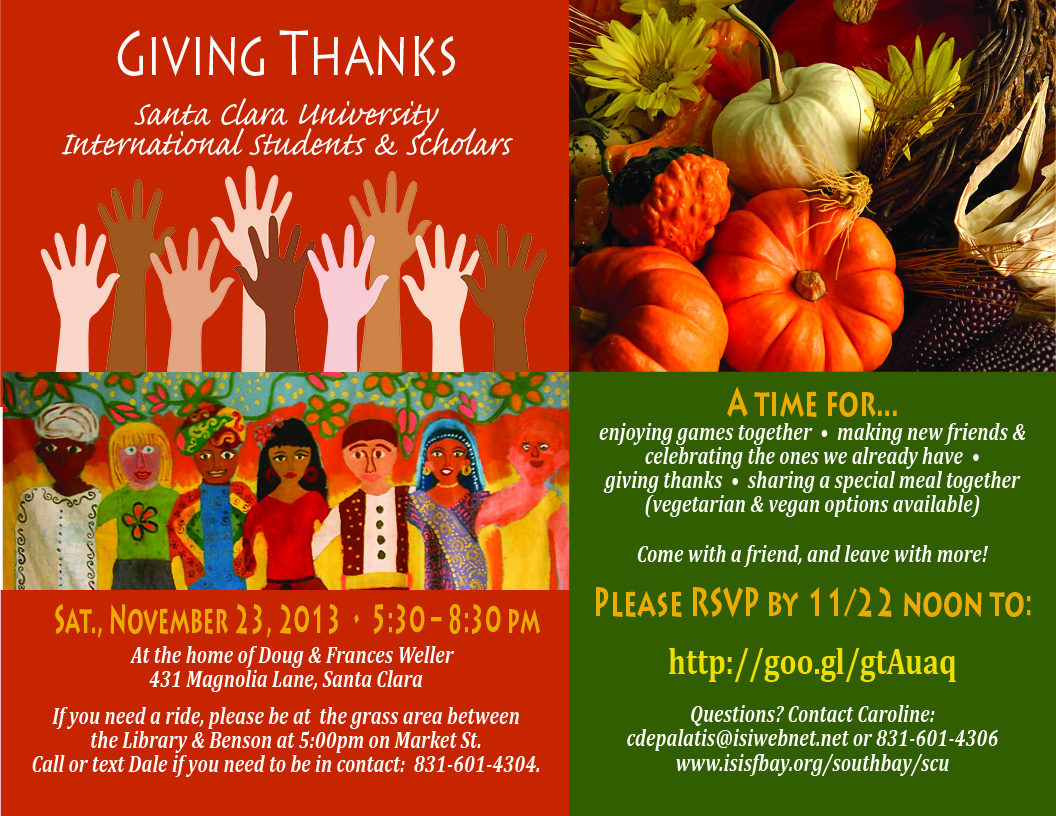 Come and enjoy a special Thanksgiving Dinner at the home of gracious hosts Doug & Frances Weller! This will be a very special evening. Pick ups at 5:00 pm at SCU. Please wait on grassy area between Benson & Library. (You can let us know if you'll drive directly when you can sign up.) EXPECT a beautiful evening. Come with a friend, and leave with many more! Please sign up by 11/22 noon if you can so that we can prepare. You can sign up HERE.
Questions for either of these activities? Please contact Caroline at cdepalatis@isiwebnet.net.